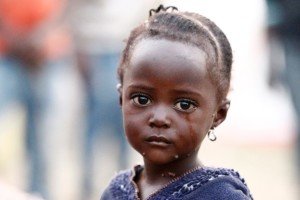 Refugees need your help! Donate to help refugees and their suffering families out of unimaginably terrible conditions by making a tax-deductible donation today.
Your gift will go towards our advice and support services for refugees,  interest-free airfare loans for successful unfunded applicants stuck in refugee camps without any way to fund their journey to Australia. They risk losing their only hope for a future, and even their life.
Once in Australia, Sanctuary will help new arrivals with all aspects of settlement as needed. Their travel loan is gradually repaid over 2 to 3 years and is then 're-cycled' to assist more families to escape their ongoing suffering.
A small amount of funding is used to provide direct life support to sponsored refugee families who are in urgent need of medical or food aid.

Sanctuary also has an education fund to directly assist refugee children who have a right to basic education, but have no access to it without our help. Our on-the-ground partner in South Kivu, DR Congo, oversees the Program, and every dollar is carefully used to help as many children as possible. $50 a year will cover one child's education, and this provides great joy to each fortunate child!
Donate online
To make a secure online donation visit our partner's site (givenow.com.au) to make a monthly or one-off donation:
Donate now!
Make a direct bank deposit
Bendigo Bank Coffs Harbour
Sanctuary Australia Foundation
Account name: Fundraising account
BSB: 633-000
Account number: 125199711
For international donors, our SWIFT CODE is: BENDAU3B
Please include 'your name' plus the word 'donation' in the reference and use our contact page to let us know that you have made the deposit so that we can provide you with a tax-deductible receipt.
Donate by postal mail
To make an offline tax-deductible donation download the form here: Donation Form
Donate by credit card over the phone
We would be pleased to accept a credit card (Visa and Mastercard) donation over the phone if this is preferable on (02) 6652-2127
A few dollars can really make a big difference to the lives of refugees.